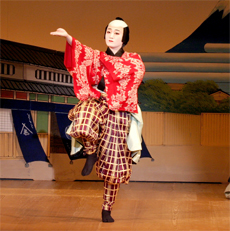 Emi Takahashiさん
職業

licensing assistant manager

踊りを始めたきっかけ

I followed my mom when I was a little.

踊りについて

Though I know so little about this world and it is hard to practice all the ideal posture, I appreciate that I can see some sence of how and what the Japanese in the past were like and can time slip to the totally different world.

一言

Welcome all who likes to see the different culture! I reallyappreciate to introduce to someone those who needs help watching/understandingit.